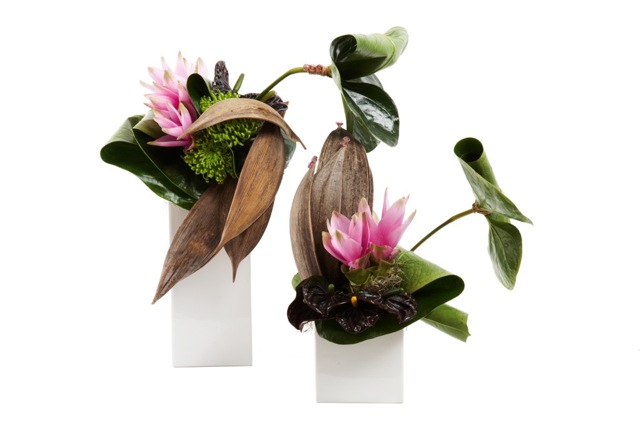 Services for corporate klients
Flowers have been a part of our lives since time immemorial and their using in interiors has a very positive influence on people. Thanks to flowers it is possible to improve the working environment in your company and to increase the work productivity at the same time. M. Huszárová florist's provides flower settings made from fresh flowers to reception desks, offices, points of sale and other areas for tens of clients in Brno every week. Except the regular deliveries of fresh flowers, we also design and improve current office areas equipped with pot flowers. All the consultations and offers processing is free! Summary of services for company clients:
Regular week's supplies of fresh flowers to offices or hotel reception desksand information desks, shopping centres and exhibition grounds.
Decorating of various interiors for holding social events. Decorations are designed in accordance with the area character, with the company colours, thematic focus of the event and above all according to the customer's wish.
Decorating of hotels, restaurants, hairdresser's and other areas with long-life flower settings made from artificial or dried flowers.
Complex design and supply of pot flowers to company interiors. We are able to supply you with pot flowers including self-irrigation pots which reduce the maintenance claims of flowers.
Some of our partners can be found in "Reference" and samples can be found in gallery. E.g., to provide you flower supplies, we cooperate in the long term with Krokodýl radio.